Either select an option to instantly generate a cheatsheet compatible with the most popular leagues.
Generating Advanced Cheatsheets
Step 1.
Import or manually enter your league into Draft Dominator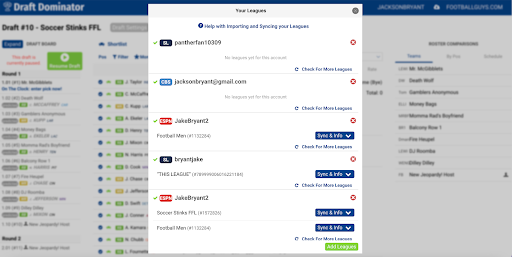 Step 2.
Click: Add New Draft. Then select an existing draft from the list, or add a new one.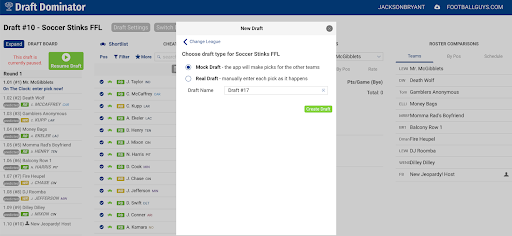 Step 3.
Once added hover over Draft Settings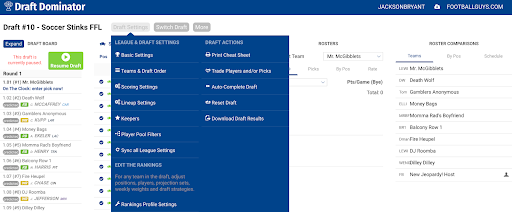 Step 4.
Click on Print Cheat Sheet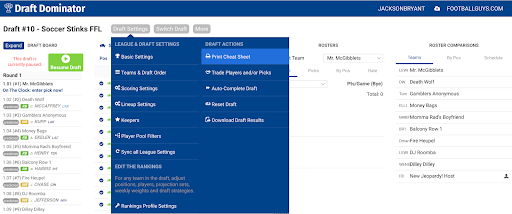 Step 5.
Select either a Print-Friendly Cheat Sheet or a CSV File (for Excel)