Footballguys Draft Dominator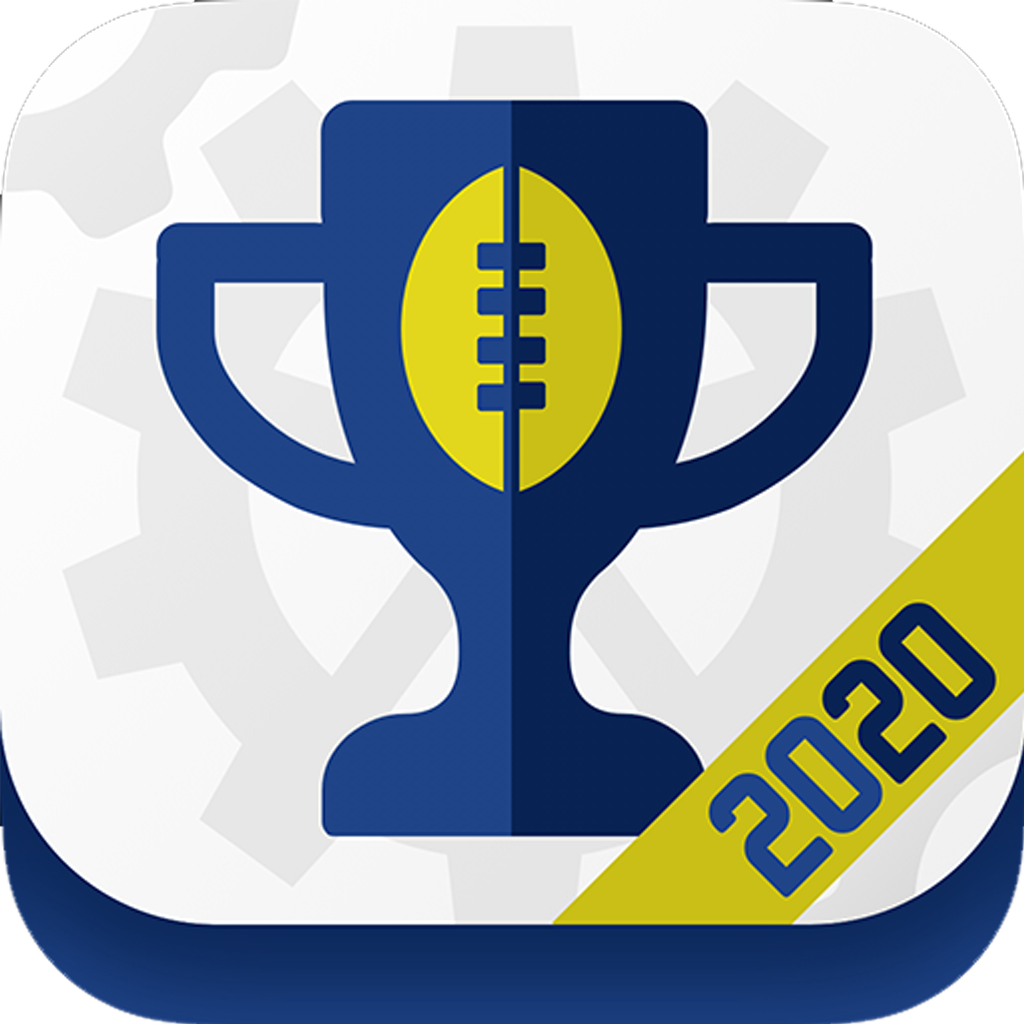 Footballguys Draft Dominator is
Now FREE!
When I'm asked to recommend a paid fantasy football app, I only have one answer: Draft Dominator from Footballguys. It's the best.
Matthew Berry, ESPN/Rotopass
962

5 star reviews and counting!
See More Of The App
About Footballguys Draft Dominator
Dynamic rankings tailored to your fantasy league
The only app to adjust to your roster needs as the draft progresses
Intelligent mock drafts
Predicts real drafts
Draft as if the Footballguys fantasy football team of 60+ experts is looking over your shoulder with the Fantasy Football Draft Dominator. Don't settle for weak imitations and out-dated, inflexible fantasy football draft cheat sheets.
► The most powerful draft app available from the guys who created the Value-Based Drafting (VBD) system:
Customize to your fantasy football league settings
Our rankings adapt and react to each pick in your fantasy football draft based on your roster's needs ...
... and outsmart your opponents by predicting their next moves
Mock draft to prepare for every scenario - never see the same draft twice
Review your fantasy football draft with our unique and industry-leading Rate My Team system
Constant data updates and analysis into September - new projections, ADP, news, rankings, outlooks, depth charts and tags
Add players to watch or avoid lists, or add notes to their profile
Player tiers created for you, specifically for your league's settings
Depth Charts, Complementary Players list and Upside Projections to highlight sleepers later in the draft
► Supports very advanced league settings:
PPR
Auctions, snake drafts and fully customizable draft orders
All offensive positions (QB, RB, WR, TE, WR+TE combined, RB/WR flex, RB/WR/TE flex, QB/RB/WR/TE flex, PK)
IDP (DL, LB, DB, DE, DT, OLB, ILB, CB, S, any IDP)
Keepers
Returners
TD only
Multi-flex leagues
Highly advanced scoring: distance scoring for touchdowns, yardage bonuses, ability to enter fully customizable scoring rules
Scoring can be defined differently by position (ie TEs = 1.5 PPR, while RBs = 1 PPR)
Number of teams in your league
Number of rounds in your draft
► Why is it better than the competition? Only the Dominator supports...
ADP that adapts to your league settings (Expected Draft Position)
Dynamic drafting: the rankings are not just lists, changing as the draft progresses to the needs of your roster
Draft strategy controls that adapt to the progress of the draft - factoring in more upside as your draft progresses
Full integration with Footballguys Rate My Team: finish a mock (or draft) and get instant feedback to how well you did
Utilizes the cloud to save settings between your different devices
Ability to quickly find complimentary players that have easy matchups when your studs have difficult ones
Comprehensive editable rankings allowing you the user to tweak players to where you think they should be drafted
Editable mock drafts - if you know how a league mate drafts, it's easy to input their preferences into the app
Ability to edit weekly weights of the fantasy season so you can put the importance on opponent, playoffs, bye weeks etc
Comprehensive Depth Charts
Ability to customize using 4 different offensive and 2 different IDP projection sets
Supports roster limits by position
Player rankings and comments from over 20 staffers
Variable Team Artificial Intelligence (AI) allowing unlimited number of configurations
True randomness in the AI calculations using a combination of VBD, ADP and randomness for selections
Ability to customize VBD baselines
Dynamic Auction Values that change as players are removed from the draft board
Create Player Shortlists to compare stats side by side
► About Footballguys:
Every site claims self appointed "gurus" or "experts". That's nice. Footballguys claims a proven track record of customers dominating their leagues. Whether it's the high stakes contests like FFPC or NFFC, national contests from ESPN or local leagues around the world, Footballguys customers dominate their leagues.
With a paid staff of 60+ hardcore Football writers and news hounds under contract, we'll put our Staff up against anyone's. Our Staff boasts the founders of several prominent fantasy football sites such as Cheatsheets.net, MrFootball.com, FantasyAdvantage.com, Pro-football-reference.com, TuffSports.com and Red Eye Sports.
► DOMINATE your league now with the Draft Dominator!