Photo: Mark J. Rebilas, USA Today Sports
Unlock More Content Like This With a Footballguys Premium Subscription
"FBG is the best fantasy football advisory service anywhere."
Nigel Eccles, Co-Founder, FanDuel
Please allow me to introduce myself.
I'm the dark angel on the left side of Sigmund Bloom's couch.
Two years ago, I posted a test of faith that instilled spine-tingling, nerve-jangling dread into the soul of every fantasy player who read it in early August. It left the weaker among you so afraid to draft that you ran crying to that beatific, tie-dyed little angel, Bloom for reassurance in his land of bright and shiny toys.
You're hypnotized by Bloom's rays of sunlight and slurp down his rainbow-flavored takes like parched little boys and girls after they chase down the neighborhood snowcone truck on summer's day that's hotter than...
My living room.
As much as I love the heat, I favor darkness even more. It's the best way to see the details of the game.
I live in those details.
(I hope you guessed my name.)
Calling me evil is so simplistic. I'm the harbinger of tests. An advocate for doubt. Andy Dalton's patron. Yes, A.J. Green, you continue to be cursed—you signed the deal with one of my minions.
You may not want me, but you need me to put your beliefs on trial. If you still like these players on David Dodds' Top 50 PPR Draft List after I get through with them, there's no reason you shouldn't draft them. Otherwise, their names should never cross your lips in 2019.
The Gut Check's devil's advocate (50-1)
50. Andrew Luck: Calf injuries take a notoriously long time to heal compared to the injury's initial assessment states. Luck may have a better pocket than ever before but isn't it just like the Devil to give someone exactly what they've wished for at the exact moment when they've lost the opportunity to use it?
From whom do you think Murphy learned that law?
Luck is a good pocket passer but it won't do much good if he can't drop back. Even if he can, will he avoid the pressure that reaches even the best-formed pockets 5-6 times a game?
Chad Kelly is holding his own after signing a deal with the Colts. It's also rumored that Kelly inked a contract with a man on a black horse with red eyes a few days earlier.
49. Mark Ingram: Turning 30 at year's end, Ingram missed four games last year after two consecutive years where he finally played full 16-game seasons. Before that, Ingram missed 18 games during his first 5 campaigns.
While it appears that Ingram has learned to limit potential injuries within his control, is that really true? Ingram's career-high for rushing attempts came with a 230-carry workload in 2017. Prior to that, Ingram only finished a 16-game season with at least 200 carries once in his pro career.
Whether it was Frank Gore or LeSean McCoy, Ravens offensive coordinator Greg Roman likes workhorses. Frank Gore earned carry counts of 282, 259, 276, and 255 between 2011-2014 in Roman's offense.
McCoy earned 203 carries in 12 games in 2015 and 234 carries in 15 games in 2016. Harbaugh
So does John Harbaugh who rode Ray Rice from 2009-13 and then gave journeyman scatback Justin Forsett 235 carries in 2014. Since then, Harbaugh's backs haven't been able to stay healthy enough to earn the desired workload. The closest was Alex Collins' 212 carries during a 15-game stretch in 2017.
Ingram earned 230 carries—and 288 touches—in 2017 with the Saints. It's by far, the heaviest workload Ingram has earned since his sophomore year at Alabama when he touched the ball 303 times for the Crimson tide in 2009.
Ingram may want to be the every-down back at least once during his pro career and the Ravens seem like a great match. Can he carry the load as often as he'd like?
As my dear old friend Murph learned, you often get exactly what you want only after you can't use it...
48. A.J. Green: The beloved but cursed wide receiver has a high ankle sprain—torn ankle ligaments and a surgery to facilitate the healing process. Do you really think that ankle will feel right for Green at any point this year?
Green is essentially a more high-flying, dynamic player in the mold of Roddy White. Remember White? He could beat bracket coverage with devastating timing routes that cut on a dime and be in the sliver of a window where Matt Ryan placed the ball.
At least until a high ankle sprain rendered him a fraction of the player and precipitated a long fall off a short pier. The Bengals' new offense relies heavily on strong route running that Green may not possess this year, if ever again.
Green turned 31 last week. Roddy White's last WR1-caliber season came at 31. Reverse the order of those digits and it's one of my lucky numbers.
Not so lucky for receivers with colors as last names, though.
47. James White: The hooded one treats running backs like takeout containers. White, LeGarrette Blount, Stevan Ridley, Shane Vereen, Danny Woodhead, Sony Michel, Rex Burkhead, and Dion Lewis have all been viable options in New England during the past six years. That's more backs than years if keeping count.
No scatback in New England has repeatedly delivered top-20 fantasy production in this role. Not Lewis. Not Woodhead. Not even Kevin Faulk.
Ever consider that White only earned career highs in touches last year because the hooded one didn't have a healthy Sony Michel? As high of a priority that Michel was for the Patriots in the 2018 NFL Draft, New England followed up with the healthy and durable Damien Harris—another threat to usurp touches from White—this year.
Last year was probably an anomaly for White, not a trend.
46. Robert Woods: A career-year for Woods came at the expense of Cooper Kupp's knee. Kupp is working without restriction and the addition of Darrell Henderson to the offense will also mean that Sean McVay won't have to lean so heavily on the versatile Woods. Look for Henderson to be the player moving around the formation far more often than Woods and drawing mismatches with greater frequency.
Woods will make the tough plays but he won't be in the slot nearly as often as he was with Kupp rehabbing his knee. Kupp will also rob Woods of any red-zone looks that he earned last year that he hasn't earned nearly as often throughout his career. Can you spell, r-e-g-r-e-s-s-i-o-n?
45. Tyler Lockett: Last year's top deep threat in the league moves to the slot when the Seahawks go to three-receiver sets. Sounds like a heavenly situation, doesn't it?
Quick question: Is there are proven player on the Seahawks' roster capable of occupying opposing safeties on the outside?
David Moore just learned the full route tree this winter. D.K. Metcalf looks the part until he runs for an extended length of time and something breaks off his frame. If Lockett's touchdown totals are cut in half thanks to opponents focused solely on him, his yardage efforts aren't impressive.
Lockett had 8 games with less than 60 yards receiving last year and 10 games with fewer than 5 receptions. In fact, he didn't catch more than five targets in any game last year and the most targets he never earned more than seven targets in any game.
Baldwin only had three games with more than five targets in 2017 when he earned 75 catches, 991 yards, and 8 touchdowns. This total occurred the same year Wilson achieved his career-high of 553 passing attempts during a season. Last year, Wilson's 427 attempts ranked 20th among starting quarterbacks in a run-heavy offense that Pete Carroll doesn't wish to alter.
It's great that Wilson and Lockett connected as efficiently as they did, but do you want to rely upon near-perfection to earn production commensurate with high-volume producers who don't have remotely as low a margin of error?
44. Chris Godwin: Jameis Winston loves throwing downfield and fitting the ball into tight windows rather than taking the easy check-down. He was this way at Florida State, he began his career this way in Tampa Bay, and it won't change under Bruce "Aerial Game" Arians.
Arians has a vertically aggressive passing offense and he's encouraging Winston to attack downfield against tight coverage during practice. At the same time, he's encouraging Winston to find check-downs when zones are well defended.
This is like sitting a gambling addict down in the middle of a Vegas casino, giving him a Sudoku book, and telling him to stay in his seat and not make any bets. This move is classic work from the Legion of Doom Handbook.
I always thought Arians looked good in red...
If Winston goes on a bender—and he will—it's Blaine Gabbert Time in Tampa Bay. Cut Godwin's projections by 25-35 percent when this happens.
43. Sony Michel: The Patriots draft skill players about as well the hooded one dresses. There's no doubt Michel is a talent, but his knees are older than John Hannah's. Realizing its mistake, New England took Damien Harris. The Running Back Cake Walk continues for the Patriots and Billy Boy loves to play funk that has sudden pauses and gets all the players crossed up.
42. Patrick Mahomes II: The Patriots blitzed Mahomes off the edge with cornerbacks safeties and forced the league's MVP into difficult throws on the move down the field. He still threw for 352 yards and 4 scores, but his first-half production suffered as he tossed two interceptions.
Look for opponents to borrow the pressures that beat Mahomes for segments of games and piece them together for gameplans that will be more effective last year. Also, look for the Chiefs to miss the two starting offensive linemen who are no longer with the team.
We're going to see the mistake-prone Mahomes that evaluators feared from him before the 2017 NFL Draft.
41. Kenny Golladay: He still can't run the entire route tree and that's going to be a problem this year. Many of those overs and seams that Golladay thrived on before the Lions had a tight end will now be the domain of rookie phenom T.J. Hockenson.
Even with Marvin Jones missing seven games last year, Golladay was a relative dud against top cornerbacks like Patrick Peterson (2-5-0) and Xavier Rhodes (6-58-0). Three of Golladay's six without Jones resulted in totals of 60 yards and no touchdowns, and he only scored a touchdown in one of those six games.
Golladay is a man-sized athlete. He's a man at the catch-point on 50/50 throws. However, when asked to be the man in Detroit's passing game, he still needs home training. Instead of Detroit counting on Golladay coming of age, they picked a man at tight end to pick up the slack.
40. Phillip Lindsay: Lindsay is a smart runner with great speed and burst. He's also small, has questionable durability, and he's leased out his home as the lead back to a bigger back who is best-suited for the Devonta Freeman role for the Broncos offense. Meanwhile, Theo Riddick—a superior third-down specialist—just moved into Lindsay's apartment, kicked off his shoes, and put his feet on the living room table as he's reprogramming Lindsay's Netflix account.
Denver likes the idea of Lindsay but doesn't want to lean on him. It means Lindsay's upside is where you draft him and that's not a good value proposition.
39. Josh Jacobs: Jon Gruden is the Miranda Priestly of head coaches and quarterbacks are his administrative assistants. Not that he treats other players that much better.
Jacobs has a pivotal role but he needs Priest--err, Gruden to provide an offense and a line that control the game. Derek Carr is great when the pressure doesn't exist and crying for a Teddy Bear once it cranks up or he's in the red zone.
Jacobs will show his potential this year but he won't have the supporting cast to make good on it.
38. Brandin Cooks: He's not a red-zone threat, his jet sweep opportunities will shrink from small to practically nonexistent with the addition of Darrell Henderson, and he isn't a 50/50 player on the perimeter. He's a good receiver who will not see top volume at his position, which means you're counting on him to thread the needle with maximizing every catch. His draft position (WR16) is nearly identical to his fantasy ceiling. Can you live without upside for a player taken this early and fewer opportunities with the return of Kupp and addition of Henderson?
37. Derrick Henry: The big fella went on a rampage down the stretch of 2018, earning 585 of his 1,059 rushing yards and 7 of his 12 touchdowns between weeks 14 and 17. Although 84 and 93 yards aren't horrific outputs against the likes of Washington and Indianapolis, Henry earned 408 of those 585 yards and all but one of those 7 scores against the hapless Jaguars and Giants.
Henry's workload is a valid excuse. Hendry earned 87 attempts during this span—he earned 82 attempts during the 9 weeks. When examining Henry's snap counts, he often earned 20-28 snaps but his touches remained low.
Superior opposing defenses and the resulting game scripts and play-calling are all factors, which leads to reasonable doubt: Can the Titans offense perform well enough to support a consistent ground game with Henry, who may need old-school volume to earn strong production? Of Henry's 22 explosive plays (at least 12 yards), 15 (68 percent) came in the second half of games.
Of explosive plays, 6 (40 percent) occurred after earning at least 8 touches and 4 (26 percent) came only after earning 13 touches. Exclude Weeks 14-17, and Henry averaged 10.7 touches—less than half of the touches (22.5) he earned during that 4-week outburst.
Delanie Walker wasn't healthy last year and the Titans upgraded its receiving corps with A.J. Brown and Adam Humphries, but do you trust Marcus Mariota? Do you trust Ryan Tannehill when Mariota gets hurt?
If you don't, can you really trust Henry?
36. Julian Edelman: Tom Brady's most trusted receiver who isn't suspended or currently retired, Edelman enters his 10th year in the NFL. Of the 144 games he could have played, he's missed nearly 2 seasons worth of games (29). Age usually doesn't facilitate improvement with this issue.
When he's healthy, Edelman is a high-volume option but only offers mid-range touchdown upside. You're likely getting Brandin Cooks without the yardage upside and a little less draft day value than Cooks. You're more likely to be upside down in terms of draft value to fantasy value when it comes to Edelman.
You don't want your fantasy players to remind you of your mortgage situation, do you?
35. Marlon Mack: The Colts have a better offensive line!
.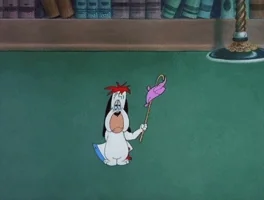 When they have a lead back who can stay healthy for 16 games, I'll buy fireworks. Mack has missed nearly 20 percent of his potential games during a two-year career and he hasn't earned 200 carries in the running game since his sophomore year (210) at South Florida.
He's a scat back disguised as an every-down runner with a modest volume of receiving. The Colts like to distribute the ball across a wide range of players and don't be surprised if Nyheim Hines and Jordan Wilkins continue to usurp upside from Mack's touch potential.
When it comes to volume-to-production, he performed well last year but he's the Cooks or Edelman of running backs. You're more likely to be upside down in your Marlon Mack mortgage come midseason.
34. Devonta Freeman: The Falcons runner has missed 16 games during the past two seasons—and he's only a five-year veteran. When healthy, he's good for 1,000 yards and double-digit touchdowns.
A hard-running back, Freeman is listed at only 206 pounds (it's more likely 10-15 pounds heavier at this point). Still, he's an aggressive player into contact and a creative, violent cutback player.
Although Falcons fans will be angry if Freeman gets hurt again, Tevin Coleman was never the heir apparent in this offense. Even so, Atlanta must be quietly confident in Brian Hill or it expects Freeman to stay healthy.
That's about as realistic as I-285 to be safe driving.
33. Leonard Fournette: Ever listen to a coach and smell the desperation wafting off him as he speaks? It's not pleasant. There's an odor of fear emerging from Duval County...
Jacksonville Jaguars RB Leonard Fournette is being counted on to have a big season in 2019. 'We're really looking forward to Leonard having a big year,' offensive coordinator John DeFilippo said this week, via the team's official website. 'I'm going to call it what it is: He's going to be a major reason where our offense goes. I'm not going to sugarcoat that. Leonard Fournette needs to be a big part of this offense. The harder he works -- which he is right now -- that's going to be not only good for our offense, but good for our team.'
This sounds like a coach who is a half-step away from begging for Fournette to work hard and stay healthy. It reminds me a little of Norv Turner when he did this act with Ryan Mathews several years back in San Diego.
A formidable runner who hits creases like a dump truck heading down the Tennessee mountains on I-75 without brakes when healthy, Fournette has a worrisome ankle that can render his change of direction and stop-start movement inadequate.
Here are some easy visuals of Fournette's production.
When he's at this best...
But, when that ankle flares up...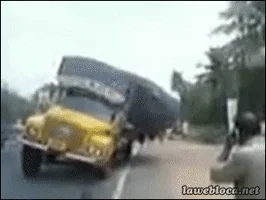 Or, at best, this...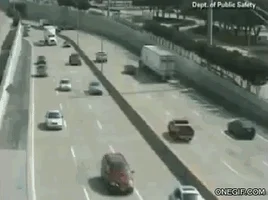 Without Fournette, you're left with Alfred Blue...
Or, Ryquell Armstead...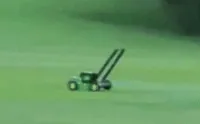 Any questions?
32. Stefon Diggs: Everyone wants a healthy receiver coming off a 102-catch season and essentially the same offense, right? Unless that quarterback is Captain Inconsistent, Kirk Cousins. Diggs' quarterback earned nearly 4,300 yards and 30 touchdowns last year but half of his games amounted to fewer than 250 yards and he was the 19th-ranked fantasy quarterback during the fantasy playoffs.
Diggs suffered from Cousins' issues. After Week 12, he averaged 4.6 catches, 46.2 yards, and .06 touchdowns per game. Prior to Week 12, Diggs averaged 8.7 catches, 81 yards, and .67 touchdowns per game.
It gets worse. Diggs had 7 games with less than 50 yards receiving and only 3 of them included a touchdown.
And yes, we can go to a deeper...we can always go deeper in Football Hades. Of those 7 games, Diggs had a 3-33-0, 8-33-0, and a 4-17-0 effort. If it weren't for the touchdowns to make his other games palatable for fantasy players, there was also 2-10-1 and 8-47-1 performances.
These games were interspersed throughout Diggs season and his big games were mostly against struggling units. He's the receiver of a fair-weathered quarterback who isn't productive against tough teams.
It means Diggs may have earned fantasy strong WR2 stats by season's end but the impact of his inconsistency is more attuned to a WR3.
Diggs is that sought-after commodity with the prohibitive fine print.
31. Melvin Gordon: This is a losing battle for Gordon but a fight that's understandable for both sides. Gordon has delivered 5,200 total yards and 38 touchdowns during five seasons and he's a hard-running, high-effort back. He's delivered three top-10 performances at his position in three years despite missing seven games during that span, which really placed him on track for top-five outputs at the rate he was heading.
He's a good back just on the verge of elite production. However, the Chargers look at the performance and the market for the position and have an equally good argument.
Gordon has not only missed seven games during the past three years but he's had one season with efficient yards per rush production. Running backs are increasingly becoming one-contract starters and the surplus of talent around the league is one of those reasons.
Gordon is on the precipice of belonging in the tier of top backs but the injuries, lack of huge plays, and season-long production that only earned solid efficiency last season are reasons not to award a big contract. Then there's the production of Austin Eekler and Justin Jackson as well as a 2020 draft class with cheaper prospects capable of feature-back stats.
Both sides are dug in with compelling arguments. It's unlikely this gets resolved soon enough for Gordon to earn his draft value. If it does, Gordon's history of injury should concern those who wonder if the holdout will make Gordon more susceptible to soft-tissue injuries that torture fantasy players because the football player is healthy enough for weekly consideration but clearly not healthy enough to perform at a high level.
Sounds like fantasy misery is on the horizon for those buying Gordon's services.
30. Aaron Jones: General manager Brian Gutekunst believes that a well-conditioned Jones could be an every-down back for the Packers this year. Jone cut out the junk food and removed 11 percent of his previous year's body fat from his frame. He also suffered a hamstring injury during the final week of July and has missed multiple days of practice.
A good running back that is a strong fit for an outside zone scheme and blessed with excellent hand-eye coordination in the passing game, Jones has missed 8 games during his first 2 NFL seasons and 13 games during his 4 years at UTEP.
Although he has 2 seasons with at least 225 carries and 250 total touches as a collegian, he's never earned more than 159 touches in the NFL. Fantasy RB14 is pricy for a back lacking this track record of health as a football player.
29. Amari Cooper: Hubris is one of my favorite sins, and Cooper has a ten-gallon hat full of hubris, telling the media that he wants to post 2,000 receiving yards this year. It's the downfall of many a good player. If Ezekiel Elliot isn't on the field for most of the season, it could be a stretch to expect Cooper to repeat last year's production of 75-1,004-7.
28. Adam Thielen: Think Diggs was the only receiver caught in the vortex of Captain Inconsistency? Think again. Thielen averaged 8.5 catches, 103 yards, and .72 touchdowns during the first 11 weeks of the season. The final five weeks was a relative disaster by comparison: 4 catches, 47 yards, and 0.2 touchdowns.
Although more consistent than Diggs, Thielen had 4 games with less than 50 yards receiving. Considering that Kirk Cousins has only thrown for one 300-yard game in 12 starts between Weeks 13-16 between 2016-18 with an average output of 223 yards, 1.5 touchdowns, and 0.8 interceptions, do you really want to rely on this Vikings' passing game from wire to wire?
27. T.Y. Hilton: On the verge of 30? Check. Played through an injury-riddled season last year? Check.
Possibly working with a backup quarterback this season if Luck's calf gets worse—a quarterback in Jacoby Brissett who looked to Hilton 109 times for 57 catches, 966 yards, and 4 touchdowns but before and after Brissett, Hilton earned 155 targets, 91 catches, 1,448 yards, and 6 touchdowns and then 120 targets, 76 catches, 1,270 yards, and 6 touchdowns, respectively?
A whopping check.
Better hope Luck gets healthy.
26. Dalvin Cook: Are you really going to count on Cook as a workhorse? He'll need to earn 15.6 touches per game to approach workhorse production when his career bests extrapolate to 251 touches, 1337 total yards, and 6 touchdowns. Unless Mike Zimmer believes that Cook is an Adrian Peterson-like talent, look for Alexander Mattison, Mike Boone, or Ameer Abdullah to siphon off enough of the workload that taking Cook at RB13 is paying the maximum price for his value at best and at worst, you'll be underwater with the investment by midseason.
25. George Kittle: The second-year tight end broke the NFL's single-season yardage record for the position last year, and he did it without a starting-caliber quarterback for much of the season. Kyle Shanahan served Kittle up like a great cook in a poor household would stretch a turkey.
In-line tight end stretching the seam? Turkey breast sandwiches.
Split wide against cornerbacks? Turkey soup.
Aligned in the backfield and running wide routes? Turkey pot pie.
An H-Back on screens or sliding to the flat? Turkey Enchiladas.
That's what you do last year when Dante Pettis is hurt for much of the year and still running a lot of routes like a rookie, Marquise Goodwin pulls yet another muscle on his track athlete's frame, and Trent Taylor's back made him the walking wounded.
This year, Kittle may remain the turkey on the 49ers' holiday table but expect ham and a healthy array of sides that will allow Chef Shanny to invite more guests and have fewer leftovers.
With a lot of that 2018 upside potentially eliminated due to developed and healthy surrounding talent, there are cheaper options who could match Kittle that will be available much later in fantasy drafts.
24. Kerryon Johnson: "It's all about getting the running game going and then setting up all of the other stuff for us. Whoever the best running back is that comes out of [training camp] will be getting the touches, whoever's hot will be getting the touches," Lions' running back catch Kyle Caskey told Detroit Free Press writer Dave Birkett.
Does this mean, the winner of the training camp battle wins the lead role (first phrase of the quote's second sentence) or the hot hand during the game (second sentence of the quote)? Which is it, Caskey? You're talking out of both sides of your mouth.
Matt Patricia—aka Bluto—has a history of a committee approach to the position.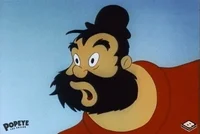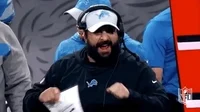 Although Johnson earned 285 carries at Auburn in 2017, have we ever had reason to trust Bluto? Watch some Popeye—or at least some C.J. Anderson and 15 career touchdowns inside the opponents' five yard-line—and you tell me.
23. Mike Evans: After a career low-point in 2017 where Evans played listless football against press coverage, something lit a fire under the receiver's hind parts during the offseason. By the summer of 2018, Evans played with a tempo and intensity that was notably better and carried it over to the regular season.
Despite earning only two additional targets, Evans caught 15 more balls for 523 additional yards and 3 extra touchdowns from the prior year. His 11.29 yards per target average was second only to Tyreek Hill last year, according to Pro Football Focus.
If he continues to play with this intensity, the only thing that can stop him is bad quarterbacking. Jameis Winston is capable of delivering it, too.
Winston has been allergic to check-downs while infatuated with firing ball-sized holes through the chests of linebackers and safeties in the middle of the field. He also enjoys trust-throws with his receivers on the perimeter.
Fortunately, the 50/50 ball is among Evans' specialties. The potential problem is Bruce Arians encouraging Winston's penchant for tight-windows and 50/50 throws while cautioning his quarterback to take more check-downs.
This sounds good on a practice field around microphones but without practical instruction and discipline, good luck getting Winston to change. And, good luck to Evans dealing with more contact than ever.
22. Keenan Allen: Hunter Henry is back and Mike Williams is on an upward trajectory. Will Allen retain a huge target advantage over his teammates in an offense that is designed to spread the ball around?
Allen had twice the targets of any receiver on the roster last year or the year before. However, the Chargers dealt with unproven young players and veterans with nagging injuries. Was Allen's volume by design or necessity?
21. Zach Ertz: The centerpiece of the Eagles passing game, Ertz will get additional firepower from Desean Jackson, which is good. However, a lot of reports indicate that Dallas Goedert is playing like he's on the verge of stardom.
He may not overtake Ertz in targets, but he could siphon Ertz's volume and red-zone usage. He's a far more athletic option than Ertz. If you think of Goedert as more of a receiver in usage then he may complement Ertz more than hurt the veteran. However, Ertz already is more of a receiver than blocker.
There are enough quality tight ends capable of equaling or exceeding Ertz's production this year—even if Ertz has another good year—simply because of slightly larger siphoning of production from Goedert than 2018. It provides just enough reason for doubt that Ertz is worth his draft value.
20. Nick Chubb: The Browns have unproven tackle play along an offensive line that performed well down the stretch but must put together a full season of physical and technically-sound football. This could lead to inconsistent weeks for Chubb even before Kareem Hunt is scheduled to return from suspension.
Hunt is good enough that it only takes a small injury to Chubb for Hunt to become the lead back to end the year and rest Chubb for the playoffs—ruining fantasy stretch-runs everywhere for fantasy players. Then there's Duke Johnson Jr, who wants a trade bad enough that he fired his first agent and hired Drew Rosenhaus to browbeat the team into making a public statement to the media that Johnson would be a significant player in the offense.
If there's a team that has displayed the collective stupidity to make good situations bad and bad situations worse, it has been the post-Modell Browns. By the way, part of Modell's hell is thinking that he can sneak away from me to Heaven. It tickles me to bait him into thinking it's possible. I even create road signs that string him along until he thinks he's reached his destination only to find out he's still here.
I'm so evil.
19. Todd Gurley: How bad are the knees? He lost weight, the Rams are taking it easy on him during practice and the preseason, and the team added Darrell Henderson.
If that's any indication, the Rams hope they get another year or two of quality play from him at a reduced workload but with still enough volume that defenses must respect him. It sounds like fantasy RB2-caliber volume and production, at best. It could even be RB3-Flex play, especially if Henderson and the Rams scheme jibe well enough to produce Alvin Kamara-like efforts.
Then again, Sean McVay's acquisition of Henderson may not have been a direct response to Gurley's knees. McVay ran a simple but effective offense that led them to the Super Bowl despite the Lions foiling Goff and the offense during plays (such as the screen game) where there were no countermeasures in place. The Patriots gleaned lessons from that game and McVay still hadn't developed a viable answer and while much of the outside football world faulted Goff, McVay's hubris was the biggest failure here.
Henderson gives the Rams an element to the offense that should fix some of the holes that the Lions, Bears, and Patriots exploited last year. This has nothing to do with Gurley's knee and if the Rams integrate Henderson into the screen well, this could be a 1-2 punch on the level of Mark Ingram and Kamara but with greater emphasis on the Ingram (Gurley) side of the equation.
It sounds reasonable, but I know how easy it is to scare you fantasy players living your suburban existence where your homes are wired and surveilled 24/7 and the community is up in arms if the police don't arrive within 15 minutes of a frantic call over a strange man canvassing your neighborhood (who ends up being your local Edward Jones investment consultant).
Gurley. Lost weight. Old knees. Didn't deliver on your quarterly expectations down the stretch. Wait, there's a strange man entering the Rams neighborhood!
Boo.
18. JuJu Smith-Schuster: The Panthers (twice), the Cowboys, and the lowly and injured Falcons limited Michael Thomas down the stretch of 2018 with various bracket coverage techniques that forced Drew Brees off his first read or stifled the quarterback with pressure when Brees tried to stay with Thomas to the conclusion of these routes. These defenses preferred Alvin Kamara to catch the check-downs in open space to leaving Thomas one-one-one.
Thomas didn't have a viable complement on the outside who commanded enough respect in the intermediate and deep game for these defenses to lay off the brackets. Smith-Schuster used to have it in Antonio Brown.
Although the 2.5 games where Smith-Schuster thrived without Brown in the lineup is supposed to be proof of that, none of the data mentioned whether these opponents bracketed Smith-Schuster. Somewhere on Twitter, there's a writer making the argument that they can tell you all that you need to know about football without watching it.
Maybe the scheme-light Steelers will go against its history and heavily scheme Smith-Schuster open against the teams that are more likely to bracket the receiver. Or, perhaps Ben Roethlisberger will pray for his legs to work as well as they did eight years ago, and he'll magically buy time in the pocket until Smith-Schuster breaks open from the vice of multiple defenders.
The latter will probably happen more often than the former, but how often? Once? Five times? A dozen?
Not enough for Smith-Schuster to earn fantasy WR1 totals.
And what if the loss of Brown and failure of the surrounding talent allows the opposition to place its best cornerbacks on Smith-Schuster and roll a safety over for help on the outside? What if opponents take its top corner and follow Smith-Schuster to the slot and limit the receiver to dump-offs?
Your WR1 investment could easily turn into a WR3 value and you're taking in water.
17. Damien Williams: This one is too easy. The Chiefs lost two offensive linemen to free agency, the defense can't find its compass, and the season of tape that opponents have on Patrick Mahomes II could, at worst, force the offense to take other paths to victory.
Williams is a versatile player whose production isn't proof of his lasting value. He scored twice in the red zone against Baltimore on a 30-yard afternoon. The scheme was good enough that Cecil Lammey could have cart-wheeled around the edge for at least a yard.
The Chargers have been a rotten defense against running backs and tight ends in the passing game and weren't strong against the run. The same is true with the Raiders defense. Seattle limited Kansas City to its fourth-lowest passing total and limited Tyreek Hill and Travis Kelce to a catch apiece.
Williams is a competent back, but a healthy Carlos Hyde and fully-acclimated Darwin Thompson are skilled enough to challenge Williams for enough playing time that extrapolating Williams' TD-heavy 2018 stretch-run to fantasy RB1 totals is outright nutty.
If the offensive line falters enough to force Williams to earn tough and/or creative yards, the tougher and more creative backs are Hyde and Thompson. Williams looks more like a fantasy landmine than a wire-to-wire RB1.
16. Odell Beckham: He somehow escaped the Northeast Branch of Hell. I'm gonna have to work on this Baker kid or I may be out of leverage points. Unless...Jimmy and Dee Haslam pull more of that stuff reported in the Seth Wickersham ESPN article.
15. Antonio Brown: I've been drawing this one up for years, my minions. Brown and Roethlisberger were football's Magic Man and Ricky Bobby. Now, Brown is paired with Derek Carr, who folds under pressure like a cheap card table and his red-zone game is perpetually blue.
If you think Amari Cooper's despondency was something, wait until you see the fiery Brown go after Carr and Gruden on the sideline after Carr takes sacks with Brown running free. A freaked-out Carr will be heading over to his new neighbor's house for milk and cookies and discover that Gruden locked the door and turned out the lights as soon as the doorbell rang.
The Souled-Out House Band is playing with a groove that can only come from a contract with me and I'm dancing at the mere thought of it all.
14. Travis Kelce: The Chiefs tight end is a splendid athlete. He has the mobility of a slot receiver in a blocking tight end's frame. It makes him an unstoppable weapon. If you're not counting the ravages of Father Time on Kelce's body.
Microfracture surgery on his knee to begin his career. A cleanup procedure with his ankle this offseason.
Did you know that the ankles are the most important body part for athletic mobility? Just how stable is Kelce's ankle? He'll turn 30 on October 5.
Father Time makes unexpected house calls.
Ding-dong...
13. Joe Mixon: A.J. Green missed time last year and it didn't kill Joe Mixon's value. I'm so glad you broached this topic.
Guess what's worse than a stud receiver missing time? A hobbled stud receiver playing because the insulated mentality of its coaching staff believes that the opponent will respect that player's game more than the healthy replacement—and believe it with the same fervor that video games are the root of our society's evils.
12. Davante Adams: Aaron Rodgers only had one receiver good (and healthy) enough to play to Rodgers' standard. Marques Valdes-Scantling should emerge as a second option who could siphon away the elite production potential of Adams. If not, a greater emphasis on the run could do enough damage to Adams' profile that he falls to the bottom half of the top 10 at this position.
11. Tyreek Hill: Do you really think Hill has been as focused on his training this spring and summer while undergoing investigations from his league and local government over alleged domestic violence and child abuse incidents? Playing football at an elite level requires consistent fine-tuning and Hill's body is like a Formula 1 car.
First a bruised quad, next, a pulled hammy, or calf, or ankle and Hill is the walking wounded and commanding far less respect on the field from opponents while your weekly hopes for a breakout week become fruitless.
10. Michael Thomas: Thomas' production was unworthy of his fantasy billing down the stretch against the Panthers (twice), Falcons, and Cowboys defenses that bracketed the receiver. Who on the Saints roster will step up to prevent opponents from bracketing Thomas more often?
Ted Ginn Jr? Is he young enough to remain healthy?
Tre'Quan Smith? Has he developed as a route runner?
Keith Kirkwood? Isn't he a slower and less refined Thomas?
Emmanuel Butler? Can a Marques Colston clone help? Is he even that?
The rest of the depth chart is small, quick, and slow slots and big, tall, and slow slots.
Perhaps this four-game stretch was an anomaly. However, it could be the beginning of a major upset in fantasy football. Are you willing to bet on Thomas and this depth chart?
9. James Conner: The loss of Brown won't just change how teams play Smith-Schuster. Conner and the ground game could earn more creative and effective defensive looks to stop them.
The Steelers' scheme without Brown may also become predictable enough that opponents can commit more defenders to stop Conner not only on the ground but through the air and without Brown ripping them apart in the deep passing game.
Because the Steelers are long on brute force and short on scheming, the team may believe its answers to this defensive success is to try other running backs like Jaylen Samuels. Next thing you know, the Bro-Seephus Steelers mentality has rendered Conner—a true fantasy RB1 talent—into a flex.
Brilliant.
8. Julio Jones: As great as Jones is as a route runner, he stinks in the green zone. He has nine touchdowns from inside the five during the past seven years.
You can probably count on one hand the number of times he's successfully converted a fade route. I'm not even sure if you can raise one finger from your palm in this instance.
With Dirk Koetter rejoining the team, we should see a lot more Austin Hooper on red-zone plays—if Matt Ryan doesn't hesitate with his reads, which he's prone to do in this area of the field and create more issues for his offense. As a result, Jones could wind up an even bigger red-zone afterthought.
This hasn't been a big issue for Jones' overall fantasy prospects but if we want to go full-on doomsday, consider that the 30-year-old Jones has been missing weekly series due to ankle and foot issues for at least 2-3 seasons now. Demaryius Thomas recently couldn't tough out injuries and still play at the same level.
Father Time is coming for Jones soon.
7. LeVeon Bell: I have a wing built for the Running Backs Don't Matter crowd, which means that idea isn't even an argument against Bell. The real issue was his holdout. Can a bell-cow running back take a year off and remain healthy during his return season?
Ricky Williams? Nope.
Marshawn Lynch? Uh-uh.
Jamaal Anderson? Kind of...he accumulated 1,024 yards and 6 scores, but it was his worst season as a starter and he was out of the league the following year.
How about Garrison Hearst? He missed two seasons between 1999 and 2000 with avascular necrosis and returned with a 252-1,206-4 campaign in 2001.
Different era.
With running backs, there might be something about first-year transitions from one level to the next as well as returns from injury. It's a punishing game. Will Bell be ready and ready with a completely new team?
After all, Bell displayed extraordinary familiarity with his linemen in Pittsburgh and that cohesion and rapport could also be missing. Are you really going to count on plug-and-play without proof with your first pick?
6. David Johnson: Air Raid! Air Raid! Air Raid! It's the suburban dad equivalent of riding around their lawns screaming, "Wingardium Leviosa!" or "Expelliarmus!" as they eagerly await the release of J.K. Rowling's latest, "Kliff Kingsbury and the Touchdown Conjuring Whiteboard,"
Kingsbury adopts his schemes well to his personnel and Johnson should be the most prominent weapon in the offense. But how often will they use him as a receiver and if the defense is bad, will they run enough to keep Johnson a productive fantasy RB1?
Does the passing game actually have enough weapons? The recent signing of Michael Crabtree suggests that Andy Isabella, Hakeem Butler, and KeeSean Johnson aren't ready for the Sunday stage.
If Kingsbury's hubris isn't too great, Kyler Murray's legs should create advantageous situations for David Johnson similar to Lamar Jackson doing the same for his running backs. I don't have many angles to bring Johnson down but if there is one, it will be Kingsbury getting inebriated from the ink of his news clips.
Considering there aren't many newspapers left, it's unlikely.
5. DeAndre Hopkins: He's slow, he mugs defenders, he catches balls with defenders mugging him, and he wins everywhere and it doesn't matter if he has quality surrounding talent working with him. As you can see, he already made a long-term deal with me and it doesn't expire this year.
4. Ezekiel Elliott: Jerruh and EE are my two favorite clients. Both think they are more powerful than the Prince of Darkness and setting them against each other makes this entertaining. Even so, Jerruh has enough sense on the day of the week that he's sober and not chasing a skirt one-third of his age to capitulate on most of Elliott's demands. I haven't found the perfect cocktail to blow up this combination, but I'm getting close. If I don't win, Father Time eventually will.
3. Alvin Kamara: I tried greasing the ball, sticking him in a passing offense, and pairing him with Mark Ingram. That damn Brees is an angel. I have a wounded Teddy Bear waiting in the wings if I can somehow get to Brees. That might do the trick.
2. Christian McCaffrey: I didn't anticipate Cam Newton learning to throw accurate check-downs so quickly or Norv Turner showing adaptability. The world has gone crazy and I'm sticking to football!
1. Saquon Barkley: Dave Gettleman is my guy, and he found a perfect replacement for Eli Manning. My redundancy plan for the Giants in place and disaster would be guaranteed if it weren't for that sniveling Saquon Barkley. Even last year's line play didn't stop him. I need to tell Gettleman that they need to cap Barkley's touches to limit the big plays that make a difference—err, keep him fresh.
Good luck with your choices, they're only the most valuable picks of your fantasy draft!