Photo: Jenna Watson, USA Today Sports
Chigoziem Okonkwo was selected in the fourth round last year and served as a backup to Austin Hooper and Geoff Swaim during his rookie season. Despite playing only 36% of the offensive snaps (378 out of 1,036), Okonkwo still managed to accumulate 450 receiving yards, ranking 49th among rookie tight ends in NFL history. With Hooper and Swaim no longer on the team, Okonkwo is poised to see a significant increase in playing time in his second season. However, it's not just the competition at the tight end position that has opened up for Okonkwo. Following the release of Robert Woods, the wide receiver corps now consists of Treylon Burks, Kyle Phillips, Nick Westbrook-Ikhine, Chris Moore, and seventh-round pick Colton Dowell. This group is arguably one of the weakest pass-catching units in the NFL.
Dig Deeper: See Footballguys' tight end projections here >>>
Unlike previous seasons, the Titans' offense won't be able to rely solely on Derrick Henry to hide their mediocre receiving talent. With Vegas setting the Titans' win total at just 7.5 and their odds to win the AFC South ranging from +350 to +400, with the Jacksonville Jaguars as clear favorites in the division, Okonkwo, an athletic playmaker, will have an opportunity to shine this season as he moves up the depth chart and benefits from favorable passing game situations.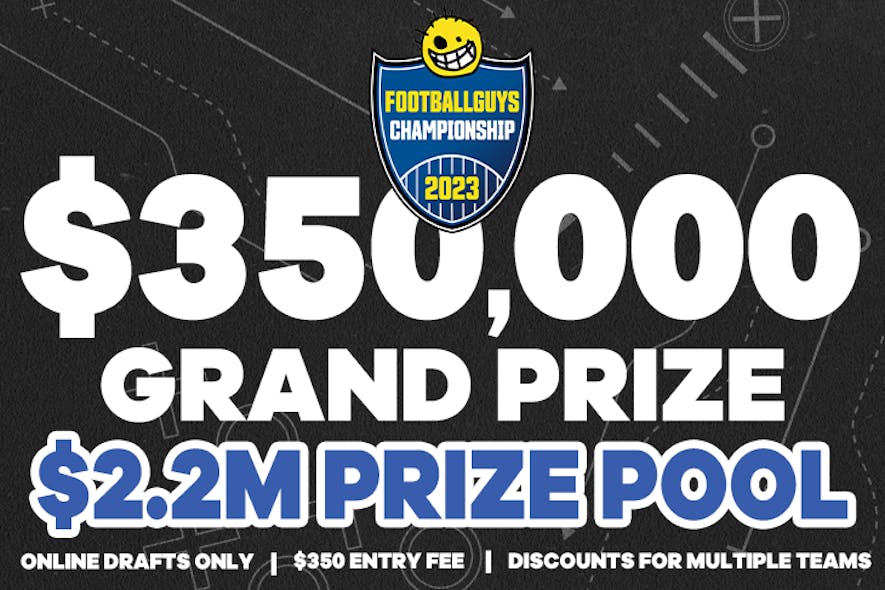 Revisiting the Prospect Profile
Okonkwo showcased his potential as a sophomore at Maryland in 2019, recording 19 receptions for 201 yards and 2 touchdowns. Unfortunately, his progress was hindered in 2020 due to the COVID-19 pandemic, which resulted in the cancellation of his junior season. However, Okonkwo made a strong comeback as a senior in 2021, amassing 52 receptions for 447 yards and 5 touchdowns. His solid production, combined with his intriguing athletic profile, sets the stage for his success:
Although Okonkwo's overall Relative Athletic Score may not be exceptional, it's important to note that his smaller size for a tight end contributes to this. However, when focusing solely on his athletic data, it's evident why he was able to make an immediate impact in the league. Okonkwo recorded a 4.52 40-yard dash, a 35.5-inch vertical jump, and a 9-foot-9 broad jump.
Flashed Playmaking Ability as a Rookie
Despite ranking 43rd among tight ends in routes run per game (10.1), Okonkwo displayed remarkable efficiency as a rookie. He led all tight ends in yards per route run (2.61), ranked first among wide receivers and tight ends in yards after catch above expectation (+3), and placed second among wide receivers and tight ends in yards after catch per reception (8.1). These statistics help explain how Okonkwo turned his 32 receptions into 450 receiving yards. His average of 14.1 yards per catch tied him with Justin Jefferson and DJ Moore for 19th in the entire league.
Already a subscriber?
Login
Continue reading this content with a
100% free

Insider subscription.

"Footballguys is the best premium
fantasy football only site on the planet."
Matthew Berry, NBC Sports EDGE