Photo: Kim Klement, USA Today Sports
When a Dynasty team falls out of contention, there is a temptation to sell off contending players for depth and younger players. Rebuilding is a common Dynasty strategy but can be fraught with danger.
The Dynasty rebuild is a declaration by a GM that a future season is a more optimistic time to win than the present one. Going deep into the wilderness may not be the GM's conscious thought, but too often, that is the result when entering a rebuilding mindset. When seeking advice in a rebuild, GMs are bound to get the advice that will plunge their team deeper into the abyss. This mentality is how a Dynasty general manager trades a top 10 asset for "depth" for their "future".
Before deciding to rebuild, consider your team's direction in the present.
Evaluating Your Team Strength
When considering the decision to rebuild this offseason, consider your team's strength. When evaluating your team, look at your power ranking from the previous year. The easiest metric is the team's all-play record, which is your record if you played every team every week. This is an easy baseline to understand where you rank among other teams. There is less variance than your actual record, making it a better indicator of your team's strength than just the record.
If your team is in the league's top half, you are on the good side of the equation; if your team is in the bottom half, you are on the bad side. Once you get a baseline of your team, take some time to evaluate your team.
First, list the three to five things that could happen to improve your team from the prior season. Second, list the three to five things that could have made your team worse.
This should give you a good idea of where your team sits. If the factors that improve your team are better than the things that can make your team worse, you should be optimistic you are better than the prior season.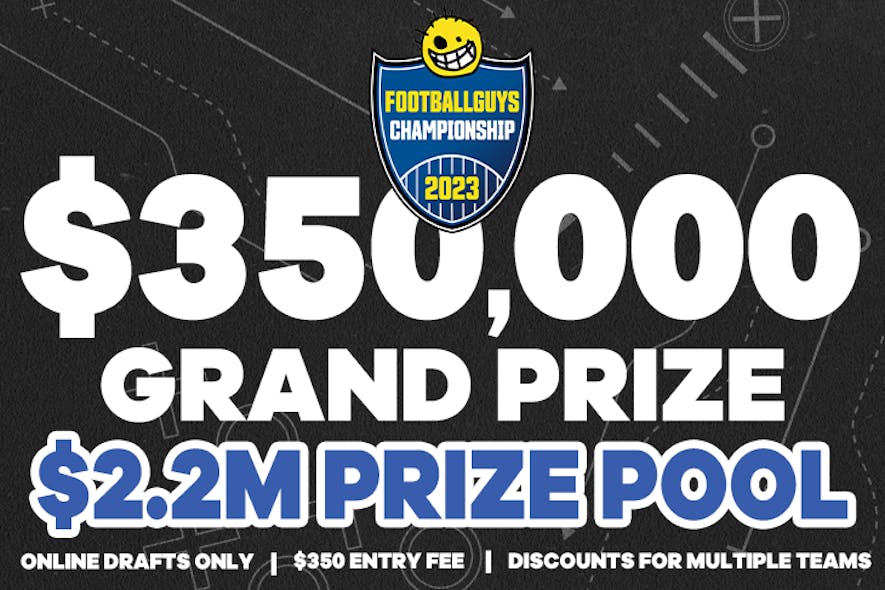 What Changes Can You Make Better
Before you make your team worse in a rebuild, consider if fixes are available that retool your team.
The quality of the players on your team should also be a good guide. You should be a contending team if you have two top 10 players in ADP or four of the top 25 players in ADP. If you are one short, determine if you can add one of these difference-making players.
Each year there are depressed-price star players who are available for cheap. If you are looking for these players, look for the top 25 players in Dynasty who are coming off an injury or otherwise experiencing a price drop. These players can turn around your team quicker and more effectively than a long-term rebuild.
When evaluating these options, start first with premium positions. In Superflex/2QB leagues, this is the quarterback position. If there is a tight-end premium of at least 1.5 PPR for the position, you should consider the position a true premium position.
When looking for depressed-price players, your goal should be to consolidate depth. Many GMs will sell elite players for depth pieces before attempting this step that will help you remain in contention.
Elite players are scarce, while depth is much more replaceable. The way to do this is to consolidate depth into the top 25 players. The types of players to do this with should be to trade non-difference-making players at non-premium positions.
Can you keep your options open?
If you have a team that can contend for a playoff spot in your Dynasty league, continuing in that direction keeps your options open. Early in the offseason, there is a lot of uncertainty. Players may be traded, injured, or have added competition for the draft. Similarly, players will perform differently than expected.
These forces may harm what looks like a strong team, while weak teams may benefit from these events.
Deciding to rebuild reduces your optionality. For example, if you decide to rebuild and sell high-level contending players in the offseason, it will be more difficult to capitalize on breakouts during the season. If you retain contending players in the offseason, you will give yourself the option to change courses when you have a better idea of the direction of your team.
If you are concerned about a player falling in value, consider the risk factors they will do so during the offseason and balance that against the assets you will get in return in a trade. Typically, situational running backs and wide receivers are the most at-risk players, but if your return is no better than a third-round rookie pick, you have not added a safer asset.
The decision to start rebuilding can be expensive. If done poorly, a rebuild can cost you years of time and league buy-ins, so rule out other options before taking the step toward rebuilding.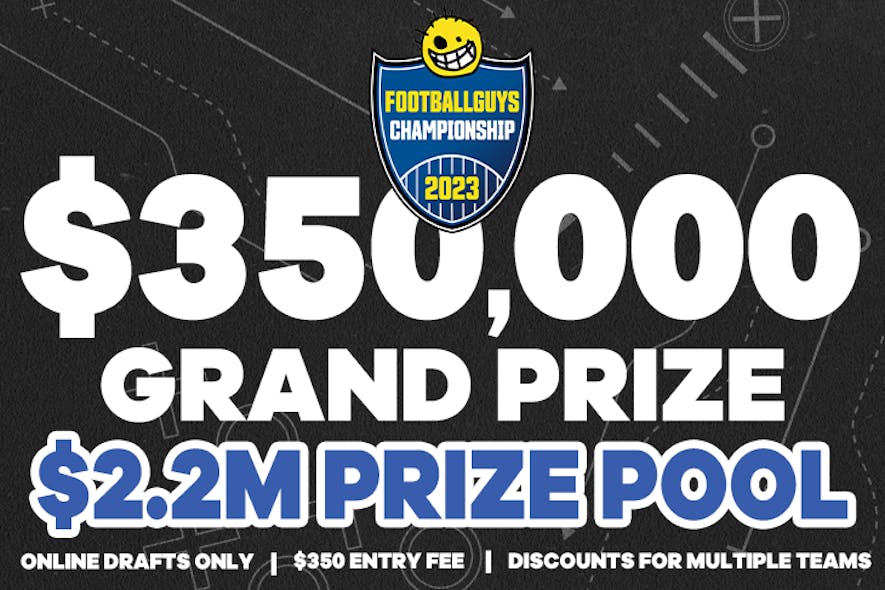 Already a subscriber?
Login
Continue reading this content with a ELITE subscription.
"Footballguys is the best premium
fantasy football only site on the planet."
Matthew Berry, NBC Sports EDGE