Photo: Joe Nicholson, USA Today Sports
Tight ends who, despite currently being under contract for 2024, are candidates to be cut before next season begins. Understanding the risks and opportunities of the six tight ends below is important.
Related -- see tight ends who should be free agents before the 2024 season >>>
C.J. Uzomah cashed in on his career-high 493 receiving yards performance in 2021 with a 3-year, 24-million-dollar contract with the New York Jets. In his first year with the Jets, Uzomah managed 21 receptions, 232 receiving yards, and only 2 touchdowns and finished as the TE42 in season-long points. Uzomah will turn 31 in 2024 and is scheduled to have a cap hit of 11.2 million. The team can save 5.3 million and will almost certainly cut or rework his contract after the 2023 season.
Tyler Conklin was the other tight end investment made by the Jets in the 2022 offseason. The team signed Conklin for 3 years and 20.25 million dollars. Conklin outperformed Uzomah, catching 61 passes for 593 yards and three touchdowns in his first season with the Jets. Conklin is scheduled to count 9.1 million dollars against the cap in 2024, and the team could save 4.8 million by cutting him. Of the two, Conklin has outperformed Uzomah and has the more manageable cap number of the two in 2024, making Uzomah the more likely cap casualty of the two. The Jets drafted Jeremy Ruckert in the third round of the 2022 NFL Draft and drafted Zach Kuntz in the seventh round in 2023. Neither player projects to threaten Conklin's starting role in 2023 or poses a major threat to his status as the starter in 2024.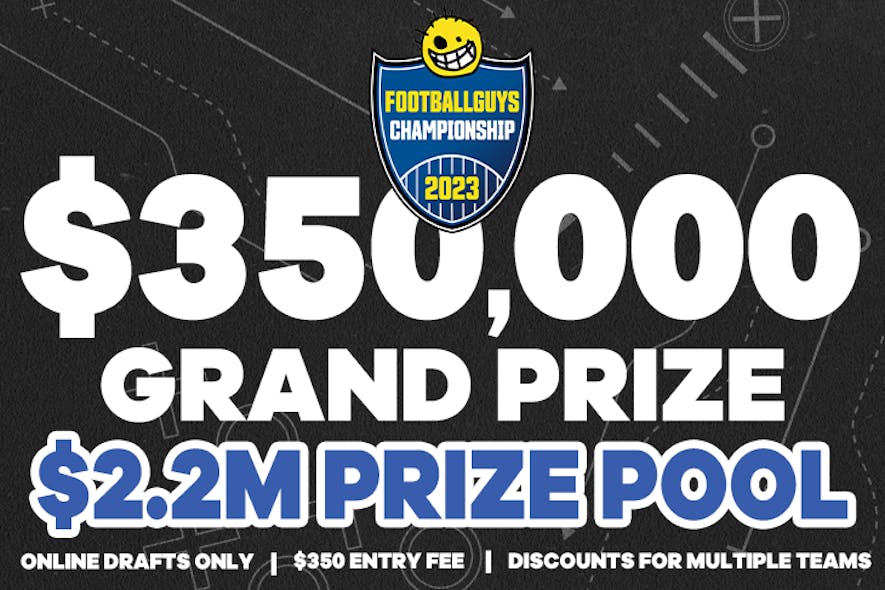 Logan Thomas signed a three-year, 24.1-million-dollar contract after his career season when he caught 72 passes for 670 receiving yards and six touchdowns. Thomas tore his ACL after six games in 2021 and returned in 2022 to catch 39 passes for 323 receiving yards and a touchdown. Washington can save 6.6 million dollars of Thomas's 8.3 million dollar cap hit in 2024 by cutting him after this season. Washington has no clear heir apparent entering the season.
Already a subscriber?
Login
Continue reading this content with a
100% free

Insider subscription.

"Footballguys is the best premium
fantasy football only site on the planet."
Matthew Berry, NBC Sports EDGE