Photo: Michael Chow, USA Today Sports
The Arizona Cardinals have announced via Twitter that veteran wide receiver DeAndre Hopkins has been released.
We have released Deandre Hopkins. pic.twitter.com/POnAb3uhWH

— Arizona Cardinals (@AZCardinals) May 26, 2023
While it was expected that a 31-year-old DeAndre Hopkins probably wouldn't play for the rebuilding Cardinals this year, his release comes as a surprise. Whether it be a lack of interest on the trade market or incompetence from the Cardinals' front office, it's shocking to see a trade couldn't transpire.
Keep up with all the offseason movement with our Free Agent Tracker >>>
Although Hopkins was suspended for the first six weeks last year, he returned in Week 7, totaling 96 targets, 64 receptions, 717 yards, and three scores. He did that with a mix of Kyler Murray, Colt McCoy, Trace McSorley, and David Blough under center. With Murray suffering a late-season ACL tear, it's expected that he'll miss the early part of the season. The Cardinals brought in a new head coach and have no aspirations of contending this year. They're more likely to land the first overall pick in 2024's Draft than they are to make the playoffs. An aging and expensive wide receiver has no business on that roster.
See why the big moves matter with our Instant Reactions >>>
Hopkins has been one of the league's premier receivers dating back to 2014. But his peripheral metrics in 2022 were still phenomenal. He was second in air yards share, fourth in target share, and eighth in targets per route run. He is still drawing targets at an astronomical rate. The veteran receiver never won routes as a high-end athlete. The nuance in his route-running and strength at the catch point should allow him to play at a high level longer than players who rely on athleticism. Just last year, he averaged 5.71 yards of cushion per target, the best rate in the league. Thirty-one isn't young for a receiver, but Hopkins still has plenty left in the tank.
As Hopkins approaches the twilight of his career, he'll undoubtedly draw interest from contending teams. In a recent interview, he named five quarterbacks he would like to play with: Josh Allen, Patrick Mahomes II, Jalen Hurts, Lamar Jackson, and Justin Herbert. All five are young and talented quarterbacks on contending rosters who could benefit from the addition of Hopkins. The New York Jets are another team to watch out for. It's unlikely that Hopkins goes to a team without a sound quarterback and roster at this point in his career.
Few situations could have been worse for Hopkins than the Cardinals', so this release will likely push Hopkins up draft boards. A signing with the Kansas City Chiefs or Buffalo Bills would push him into the fantasy WR1 conversation.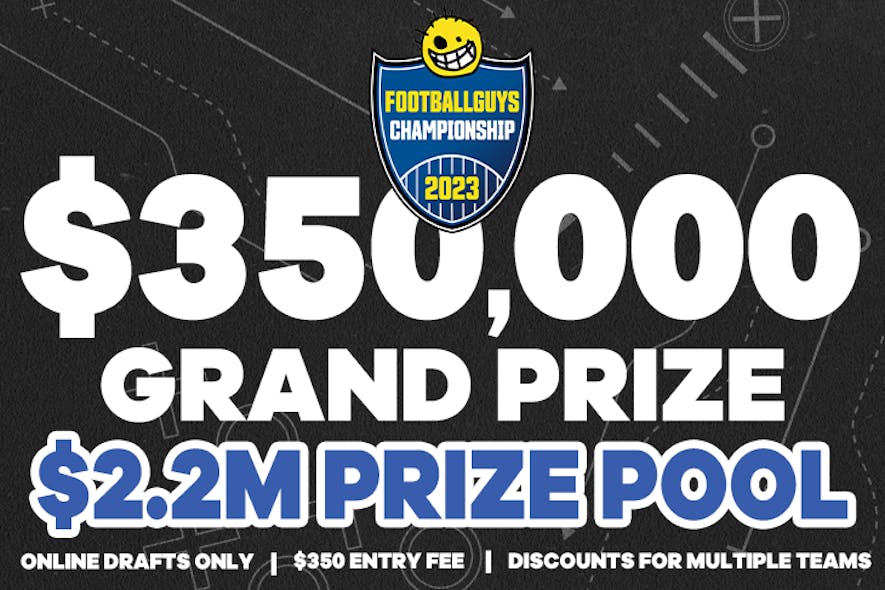 Fallout in Arizona
Marquise Brown gets his time to shine as a WR1 in Arizona. With Hopkins suspended through the first six games last year, Brown recorded 10.7 targets, 80.8 yards, and 0.5 touchdowns per game. In fantasy, he was the WR5 in scoring over that stretch. His ceiling will be sky-high once Kyler Murray returns. Brown and Murray were teammates during a record-setting stint at Oklahoma, and their chemistry carried over to NFL fields. While Murray will likely miss the early portion of this season, Hopkins' departure is a massive boom for Brown's value.
Beyond Brown, there isn't much to write home about. Rondale Moore is an undersized freak athlete who has struggled to do much in his NFL career. Greg Dorth showed some flashes last year, but an overlapping skillset with Brown could cap his upside. Zach Ertz is turning 33 and coming off a late-season ACL tear. Trey McBride stands in a realistic position to be the team's secondary pass option in 2023. But the pass-catching corps, as it stands, doesn't have much depth behind Brown.
Quarterback concerns and a new offensive system will likely cause their game-planning to be more run-centric than we've seen in years past. This sets up James Conner and Keaontay Ingram to see larger workloads. Head coach Jonathan Gannon will look to implement a pass-heavy scheme over time, but we likely won't see that in 2023.
Takeaway
DeAndre Hopkins and Marquise Brown are both big winners from this transaction. Hopkins gets a chance to play for a contender, and Brown sits atop the depth chart in Arizona.
Once Hopkins signs with a new team, we will update our projections. But for now, Hopkins probably deserves consideration above his current draft position at WR22.